The 2020 Fantasia International Film Festival Virtual Edition kicks off on August 20th and runs through September 2nd with what I am calling the coolest collection of movies I have seen since, well since the 2019 Fantasia International Film Festival! After scouring the roster of movies that will be virtually screening exclusively to audiences in Canada this year, I have come up with my picks for the ones you do not want to miss.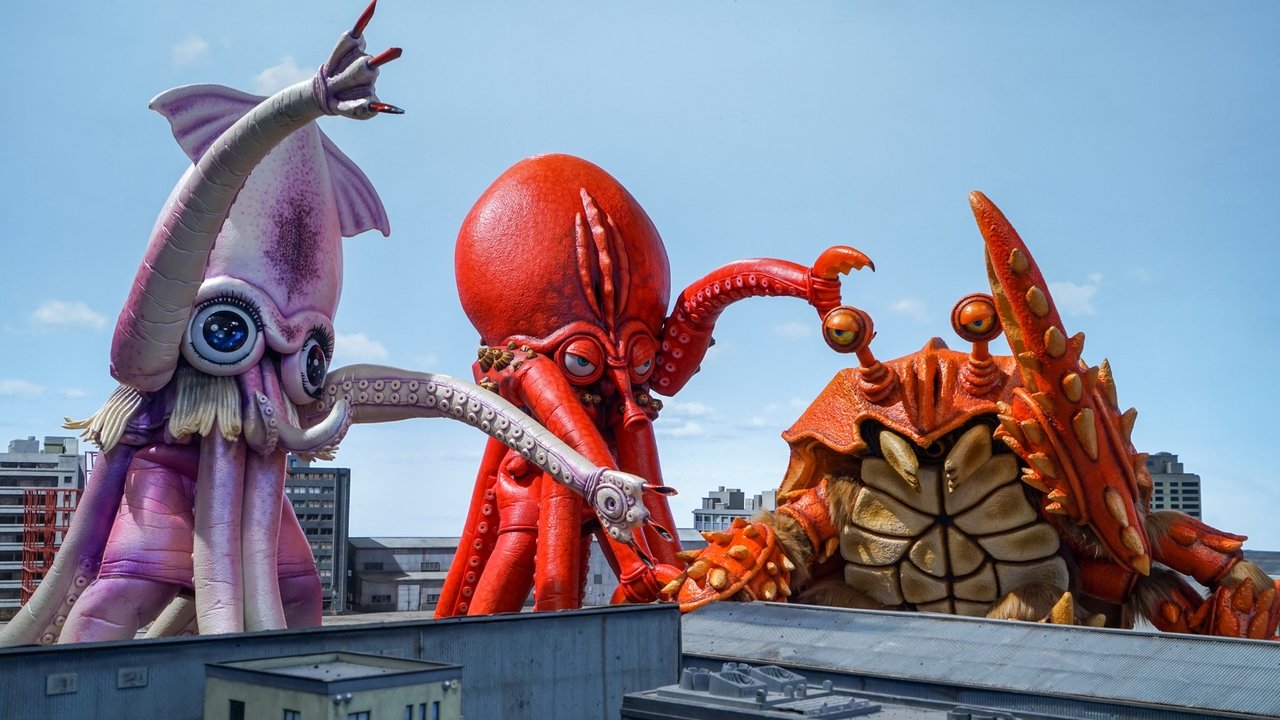 Monster Seafood Wars directed by Minoru Kawasaki
Last year was my first year covering this amazing festival and this year's virtual edition will really be no different for me since, just like last year, I am watching the films and writing reviews from the comfort of my home base her in Seattle, Washington. Not even a pandemic could keep me away from what has quickly become one of my favorite film festivals of the year.
With so many films to choose from to be TwoOhSix Picks, I scoured the entire lineup and narrowed it down to the twenty movies that stood out the most. I mean seriously, this is the best of the best and, if you are attending the festival, these are the ones you absolutely must go see. Full list of films on the official
Fantasia website
with descriptions, trailers, and credits.
12 Hour Shift

Clapboard Jungle

The Columnist

Crazy Samurai Musahi

Detention

Fly Me To Saitama

For the Sake of Vicious

Fuku-chan of FukuFuku Flats

Hail to the Deadites

Lapsis

Legally Declared Dead

Life: Untitled

Monster Seafood Wars

The Mortuary Collection

The Paper Tigers

Project Dreams: How to Build Mazinger Z's Hangar

Sheep Without a Shepherd

Slaxx

Special Actors

The Travelling Cat Chronicles
The Paper Tigers directed by Quoc Bao Tran
I do have to give a special shout out to
The Paper Tigers
which will be making it's world premiere during the festival. Director Quoc Bao Tran lives right here in Seattle aka The TwoOhSix and I have been looking forward to seeing his movie for a couple years now. These are truly exciting times!
The Fantasia International Film Festival will launch its 24th edition next month as an exciting virtual event composed of scheduled live screenings, program library, panels, and workshops, taking place from August 20th to September 2nd, 2020. The festival will be accessible across Canada, geo-locked to the country, and will maintain unique film admittance quantities in line with the cinema experience.
Check out the brand new TwoOhSix.com Podcast!